If you are not into mountain biking (or cycling in general) this all may seem pretty dull. But if you are a bike junkie like myself, then its "uber"-cool! Whoever said Strong Island doesn't have good downhill sections needs to give me a call and arrange to tag along next time I go hucking with Monkey. These are shots from the Bald Hill preserve, the second tallest point (highest "natural" point) on the Island. Cool stuff, so enjoy!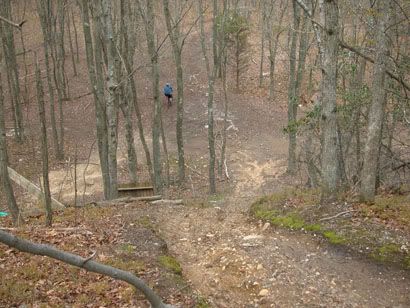 Hello down there! This is a view down the northwest face of Bald hill from about midway down the Hill itself. I am perched about 90-100 ft. above Monkey who just flew down one of three tracks leading down the face.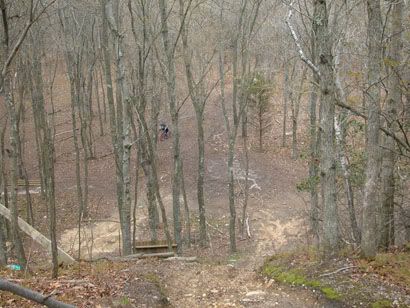 Here is another view. What I like about this section is that even the decent is not that tall, it is very steep and goes very quickly. Not much room for mucking around - just find your line and hold on.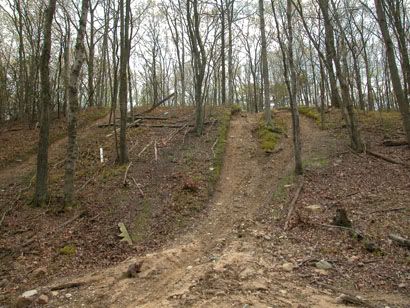 This is the steeper and more curvy of the three tracks. This track is cool because there is a slight lip midway down that (if you are going fast enough) you can grab some decent air off of. Looking up makes it seem less steep, huh? :)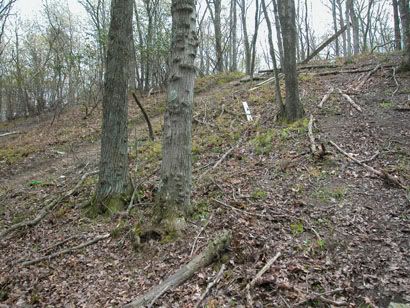 This track is a straight and shallower track. Would be awesome to nail a ramp down at bottom.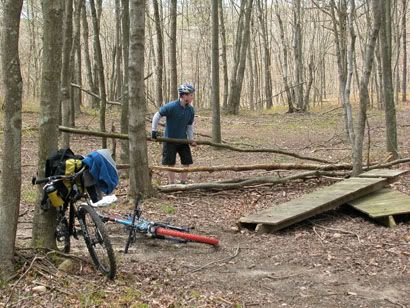 Monkey was thinking the same thing! So here he is starting to engineer a make shift launch ramp.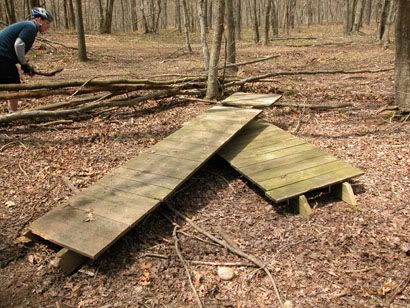 The log and branch reinforcements were proving a bit dodgy. What we really needed were a few shovels to pour dirt between them, but of course we had none handy. We did find some lovely deck pieces people who have houses along the forest must have dumped back there.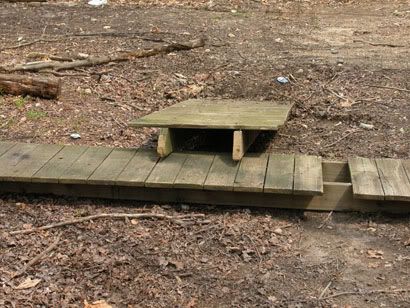 As we both tried to man=handle a rather large fallen tree, Monkey gave it a good yank and bashed me in the ankle. Not seriously hurt but sore nontheless, we settled on a smaller but more stable launch ramp to ride.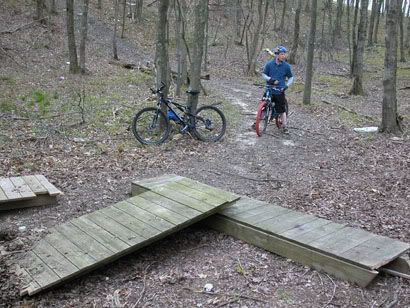 This ramp would be great for practicing the art of landing airs at speed, a bit different from dirt jumping. The point is to maintain speed and straight line.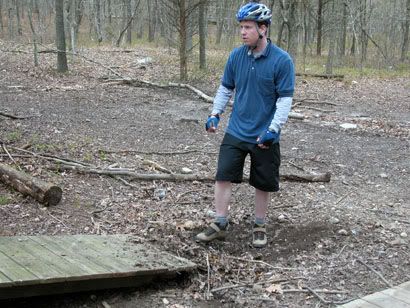 Monkey puts the finishing touches on the lip to the launch ramp. Let the games begin!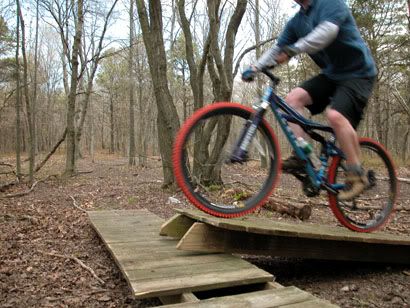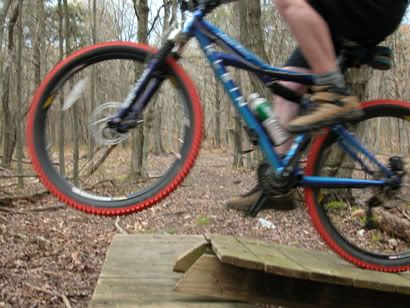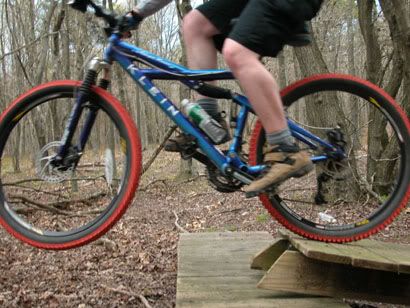 These shots didn't come out too bad but I didn't have a tripod and I was using a point and shoot Nikon Coolpix 5400. Can't wait until I get my Canon 20D (aw yeah)!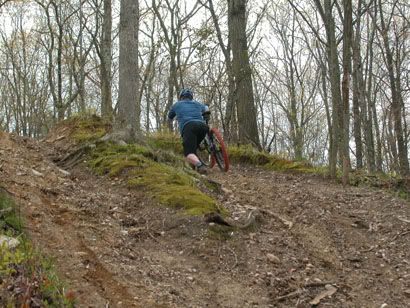 After a few runs on the ramp Monkey decided to hike his way back up the hill face and do some downhill runs. I popped these shots while trying not to slide down the hill face.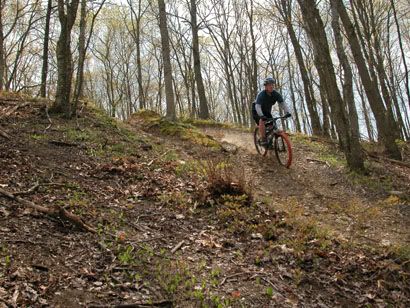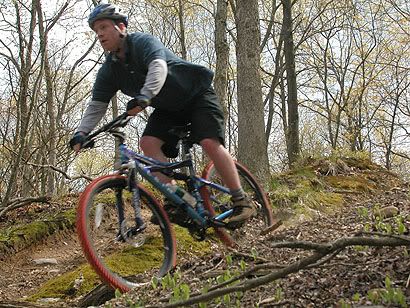 All in all it was a great afternoon of riding sans the little ankle bashing. Next time Monkey will get some shots of me ripping down the hill for sure! :)