Wednesday, November 16, 2005

Dr. Zhivago working the 1 & 2s at Bricktop. See him every Wednesday night 10pm to 1am!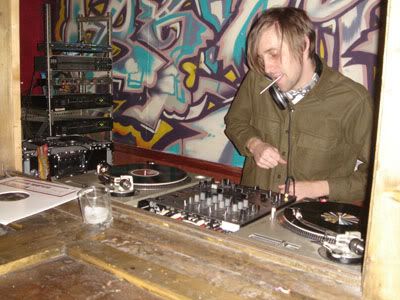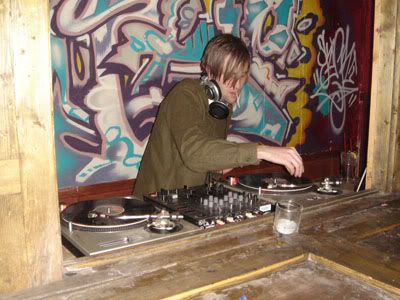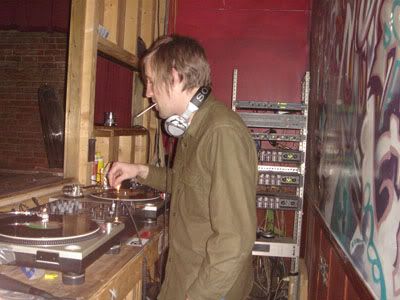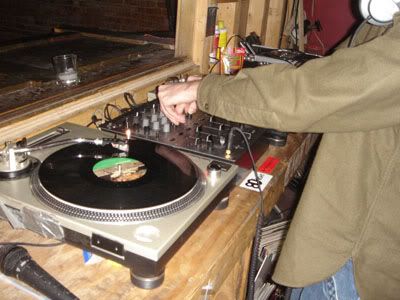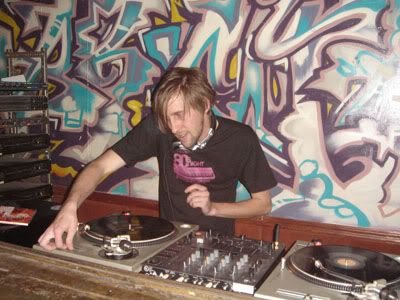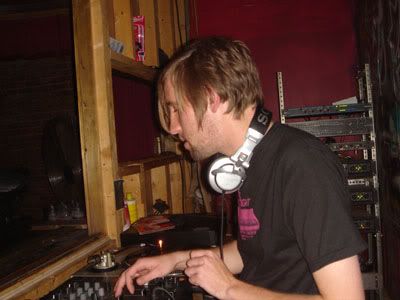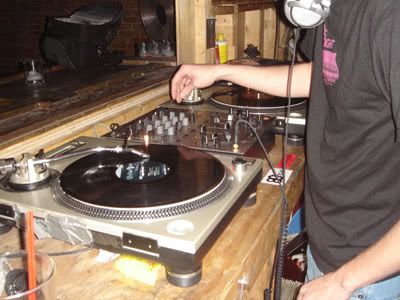 Posted by

David R Marlborough
at 1:57 AM
No comments:

Thursday, November 10, 2005

My blog is worth $564.54.
How much is your blog worth?
Posted by

David R Marlborough
at 3:28 PM
No comments:

Tuesday, November 08, 2005
The Setting: Bricktop Friday Night featuring
DJ Mattman
and Crucial.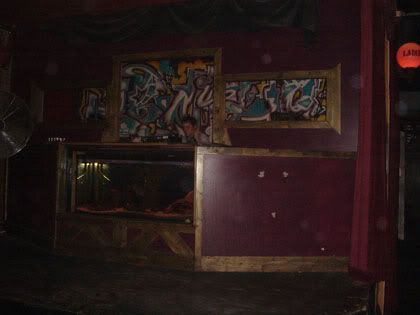 The booth at Bricktop. Mattman is way back
there
. Should've hopped up on the stage for the shot. Shit on me! LOL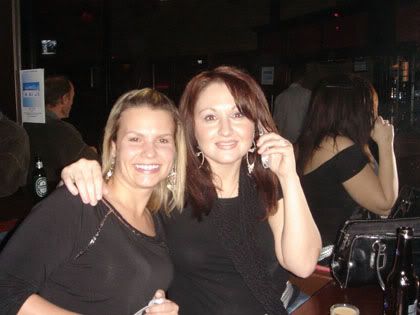 Two birds I met when I first stepped in. My
illuminated
smile caught their eyes immediately. (See post for the underlying joke.)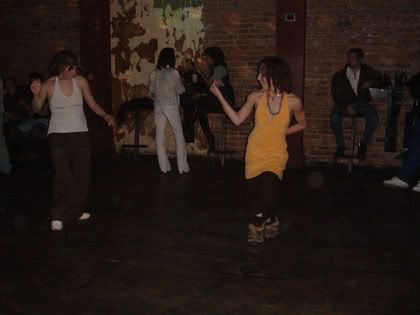 Some dancers hit the floor early on like myself to support Mattman!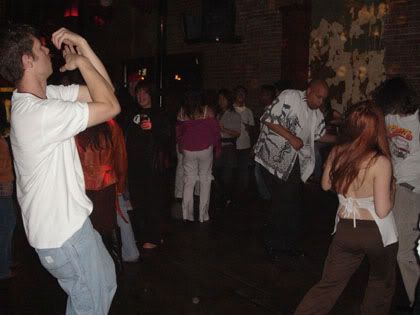 As Matt played on the floor kept getting fuller...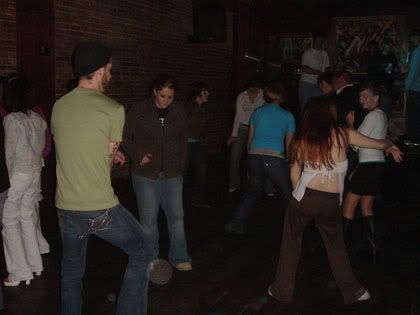 And fuller...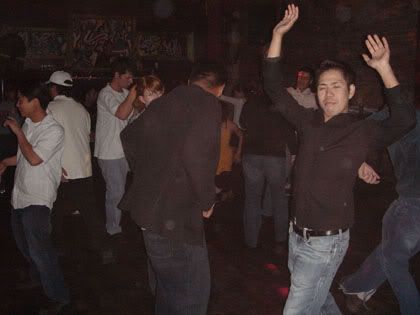 And fuller still!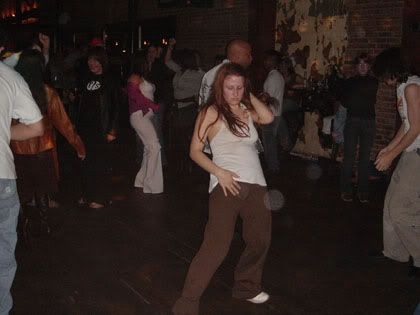 This chick really had some moves. Who'd have thunk it, huh? ;)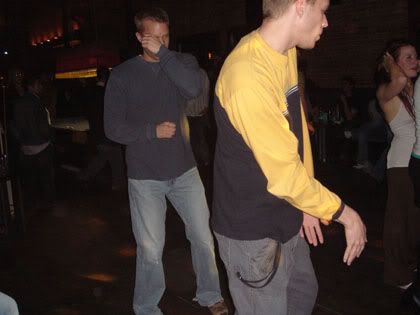 People are so polite around here that they actually get out of the way while they dance so I could grab shots of these dudes...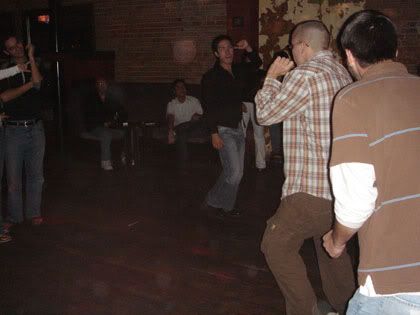 I coined them the "circle jerks" cause they had this pseudo-act of dancing in a circle and looking generally hilarious. I have video that does them more justice...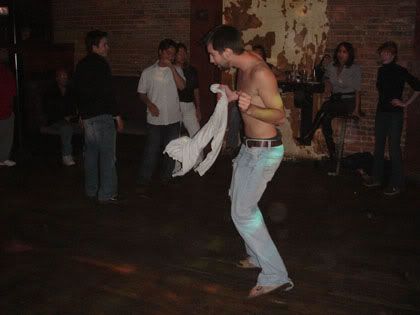 Napoleon Dynamite eat you heart out. This member of the circle jerks really got
flamboyant
. I guess he was trying to spark the rest of the crowd (?) but he only managed to momentarily scare them off. Got plenty of video of this dude!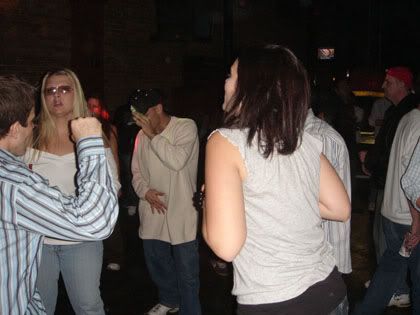 No problems, the dancers came back to the floor en masse! Here Mattman (far left, mid-spin) caught dancing/spinning with a few shags while enjoying Crucial's set.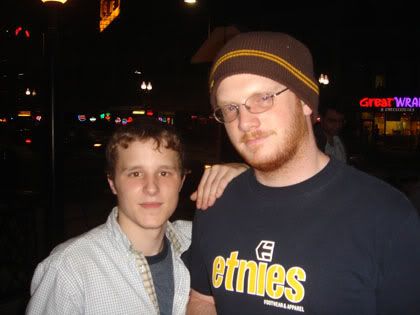 Mattman with buddy Bradley outside Bricktop, the three of us getting some needed fresh air. Hey, it gets hot on that dance floor! LOL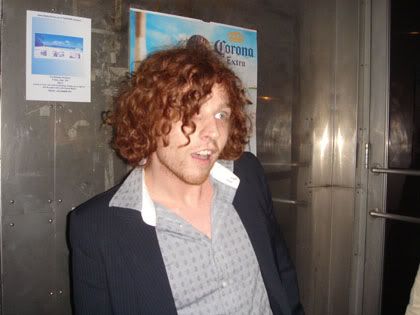 Caught this awesome shot shortly after last call of Reynolds fighting sass with his own brand of sass with a couple of shags out front. That expression is priceless. This dude is one of those people you know you will hit it off well with after only a few moments. Plus, he practically introduced me to ALL the cool peops after only knowing me a day or two. He's beyond cool!
Posted by

David R Marlborough
at 2:52 AM
No comments: