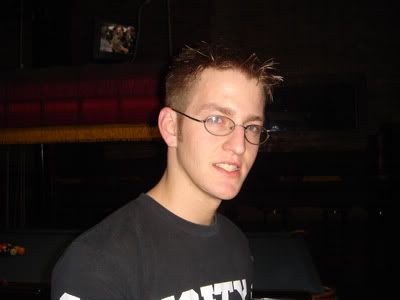 Crucial chilling out waiting to hit the decks to drop it!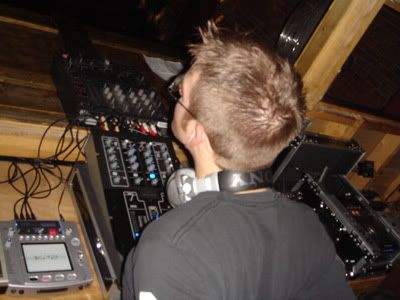 Monitoring the crowd to as the set kicks off. Notice that lil' box in the lower left corner?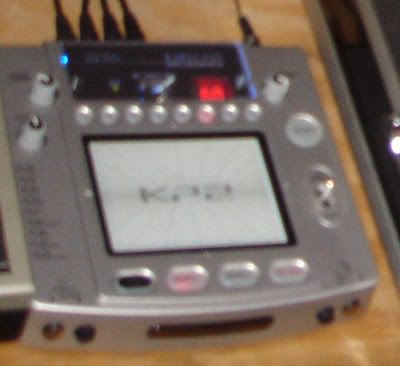 Yeppers, that's the new Kaos pad. Quite a nifty effects tool for the DJ or musician.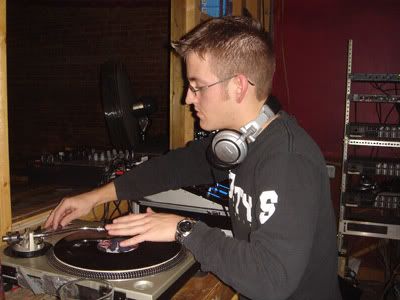 Vinyl is not only easy to handle but oh so delicious!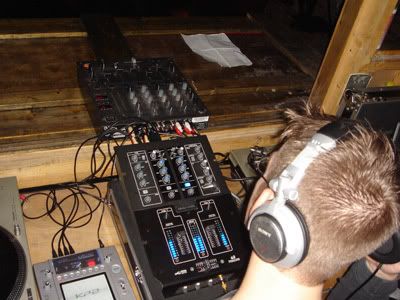 I really dig these above angle shots so I took another of Crucial.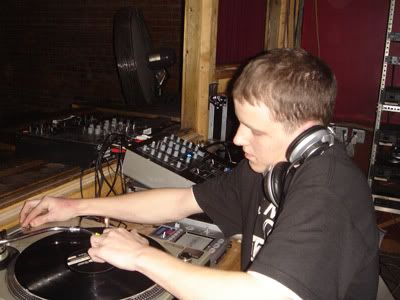 DJ Mattman working it like only he can. The Funk Phenom is truly in the house!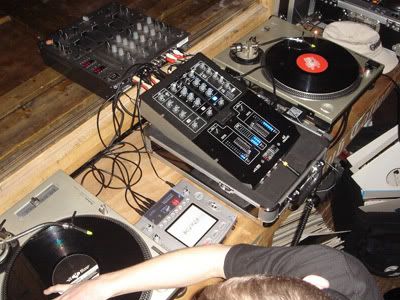 Yet another shot from over head. Easier with Mattman cause he's short in stature but long on deep grooves!